Forever Green Art has been preserving and distributing trees and plants to designers throughout the World since 1995. Our product line of classic topiaries, natural junipers, bonsai, eucalyptus, palms and floral arrangements are truly a unique and beautiful way to accent your home or business.
Each plant is carefully preserved to maintain its natural shape and color and then hand trimmed and arranged by skilled artisans. All Forever Green Art plants require no "sun, soil, or water" and are maintenance free. Wherever a plant is needed Forever Green Art has the solution in beauty, function and price.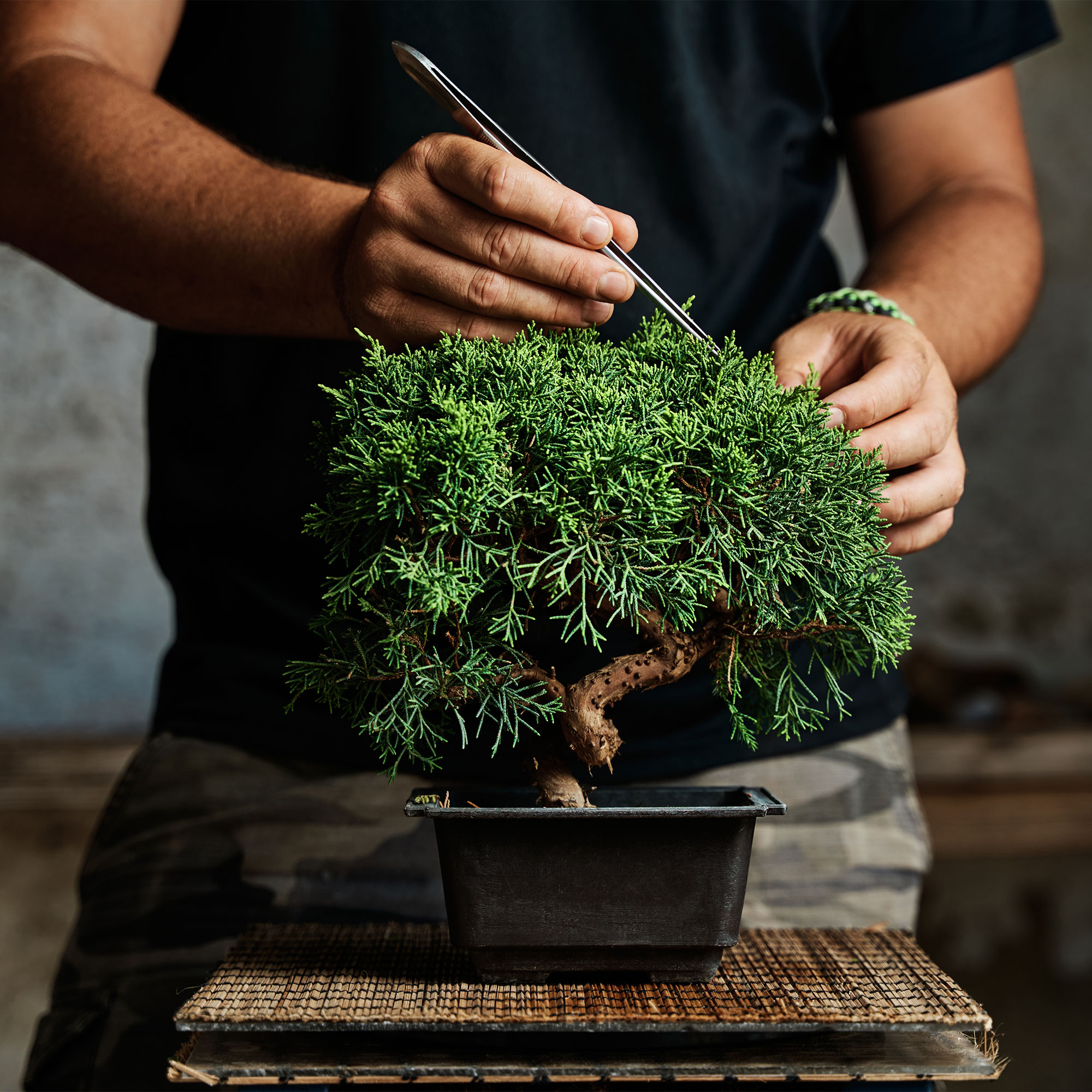 Forever Green Art trees and plants are nurtured from seedlings to assure quality and appearance. Only the best are chosen.
As they mature the trees and plants are continually and meticulously shaped by our Artisans in the field.
When they reach their final shape and size the plants are naturally preserved to maintain their fragrance, color and texture.
A final trim is performed to capture flawless form and perfect artistry. Our trees and plants look real – because they ARE real.
All Forever Green Art plants and floral arrangements are naturally preserved using a simple glycerin solution in combination with the controlled heat and humidity of one of our preservation rooms. The glycerin used is food grade (kosher) and totally safe for you and your pets.
During the preservation process heat and low humidity dehydrates the plants and flowers, forcing them the "drink" the glycerin solution in an effort to rehydrate. The glycerin solution then solidifies in the plant and preserves it for all time.
During this process FDA approved food grade dyes can are added to enhance a plants natural colors or even change the natural colors – as is the case for many or our floral elements.
There are actually few things you need to do to keep your Forever Green Art plants looking beautiful for years to come. DO NOT water your plant. DO NOT put your plant in direct sunlight. It is not recommended that you place your plant outdoors as this may reduce its lifespan and make it vulnerable to insect, deer and jealous neighbors. DO occasionally dust your plant with a light feather duster. You may also use canned air to spray off accumulated dust while keeping the tip at least 2 inches from the plant. DO put your plant in a prominent part of your home or office and show it to all that visit.
The life of our products varies by type but you should expect the following:
Junipers 7+ Years
Floral 3+ Years
(due to increased handling)
Bonasi 7+ Years
Eucalyptus 10+ Years
Palms 7+ Years