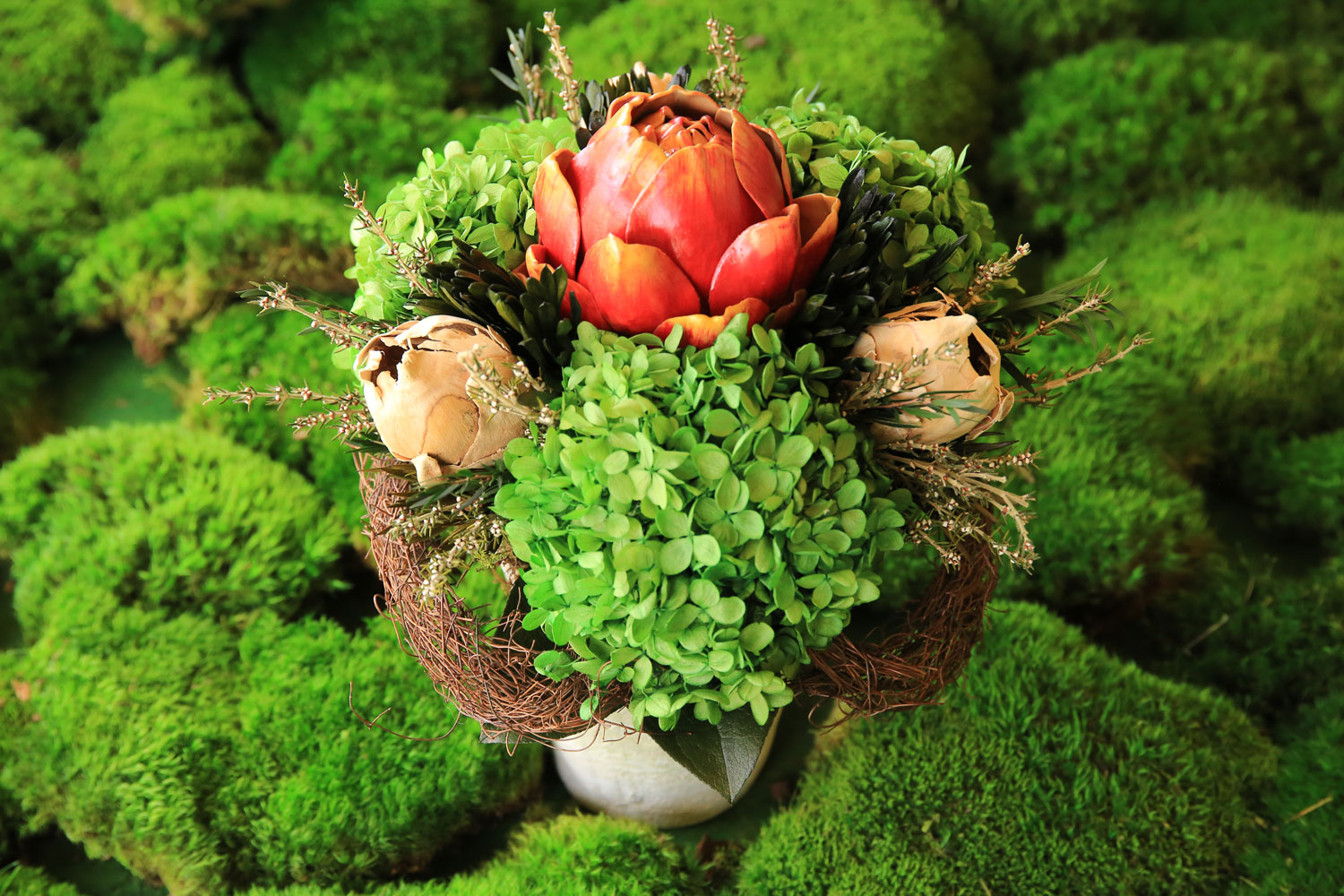 Forever Green Art Wholesale
Forever Green Art has been preserving and distributing trees and plants to designers throughout the World since 1995. Our product line of classic topiaries, natural junipers, bonsai, eucalyptus, palms and floral arrangements are truly a unique and beautiful way to accent your home or business.
Each plant is carefully preserved to maintain its natural shape and color and then hand trimmed and arranged by skilled artisans. All Forever Green Art plants require no "sun, soil, or water" and are maintenance free. Wherever a plant is needed Forever Green Art has the solution in beauty, function and price.